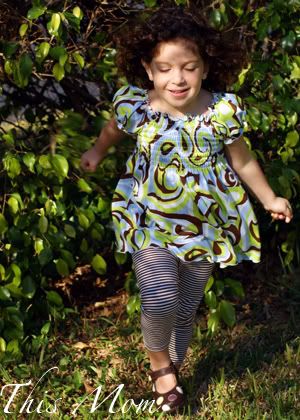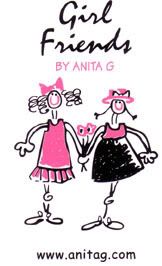 We love Costco in this house. I mean, where else can you find a 3 gallon can of corn and also get cute clothes for your toddler? On a recent trip there, I found some adorable Baby Lulu 2-piece dresses with leggings combos. Rachel got two since they were only $18.99 a piece. On todays trip we found a sweet little brand I've never tried before, sold in boutiques and stores like Neiman Marcus, is Girlfriends by Anita G.
http://www.anitag.com/
The outfits are precious if you like simple dressing like tunics with leggings and easy to wear 2-piece outfits. The outfit I chose for Rach was an adorable mix of chocolates, greens, and light blues in a comfortable cotton which will still be great for her in the hot Florida weather. The price is nothing to sneeze at either, $13.99 for the two pieces. And who doesn't like to find a bah-gain in this economy? Plus Anita G gives back in the form of several children's charities. We love that.